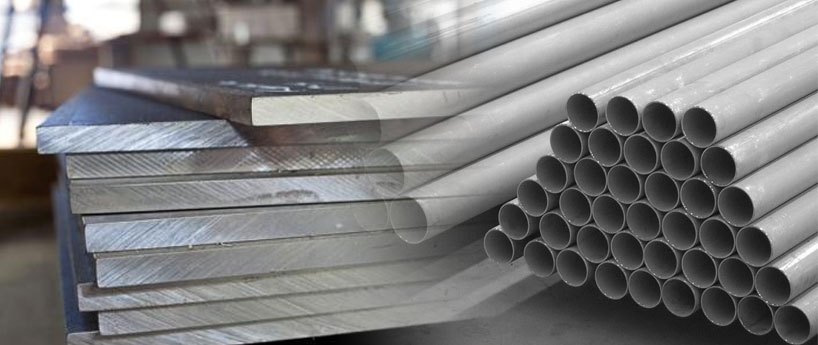 Type Stainless steel 321H is a general-purpose austenitic stainless steel that is known for its general corrosion resistance designed to work within the carbide precipitation temperature range 427 to 816°C (800 to 1500°F). It contains high nickel contents and stabilized with titanium. This grade responds well to hardening by cold working. It has good welding features, and post-weld annealing is not normally required to restore its excellent performance in various corrosive conditions.
Type 321H stainless steel offers a wide variety of benefits including:
Responds well to hardening by cold working
Good welding characteristics
Excellent corrosion resistance in a wide variety of corrosive media
High creep & stress rupture properties
Very ductile and forms easily
Because of Type 321H's features and properties, it can be used in a number of industries and critical applications including:
Chemical processing
Petrochemical
Pharmaceutical production
Waste treatment including thermal oxidizers
Food processing
Aerospace applications
What are forms of 321H Stainless Steel available at Jaydeep Steels?
Sheet
Plate
Bar
Pipe & Tube
Pipe Fittings (i.e. elbows, tees, stub-ends, returns, caps, crosses, reducers, and pipe nipples)
Pipe Flanges (i.e. slip-on, blinds, weld-necks, lap joints)
Type 321H Stainless Steel has a much higher carbon content than Type 321. It must have the following chemical composition:
Fe balance
Cr 17-19%
Ni 9-12%
C 0.04-0.10%
Si 18-20%
Mn 2% max
P 0.045% max
S 0.03% max
N 0.10% max
Ti 0.70% max
Jaydeep Steels supplies 321H Stainless steel products that meet the most popular international standards including ASTM, ASME, AISI, JIS and many others.